The Operating System for Digital Publishing.
"Designed specifically for publishers, the Bookwire OS

operating system

consolidates all production, distribution, marketing and analytics processes in one solution."
The single most powerful solution for the professional distribution of eBooks, audiobooks and print-on-demand products. Scalable, flexible and innovative.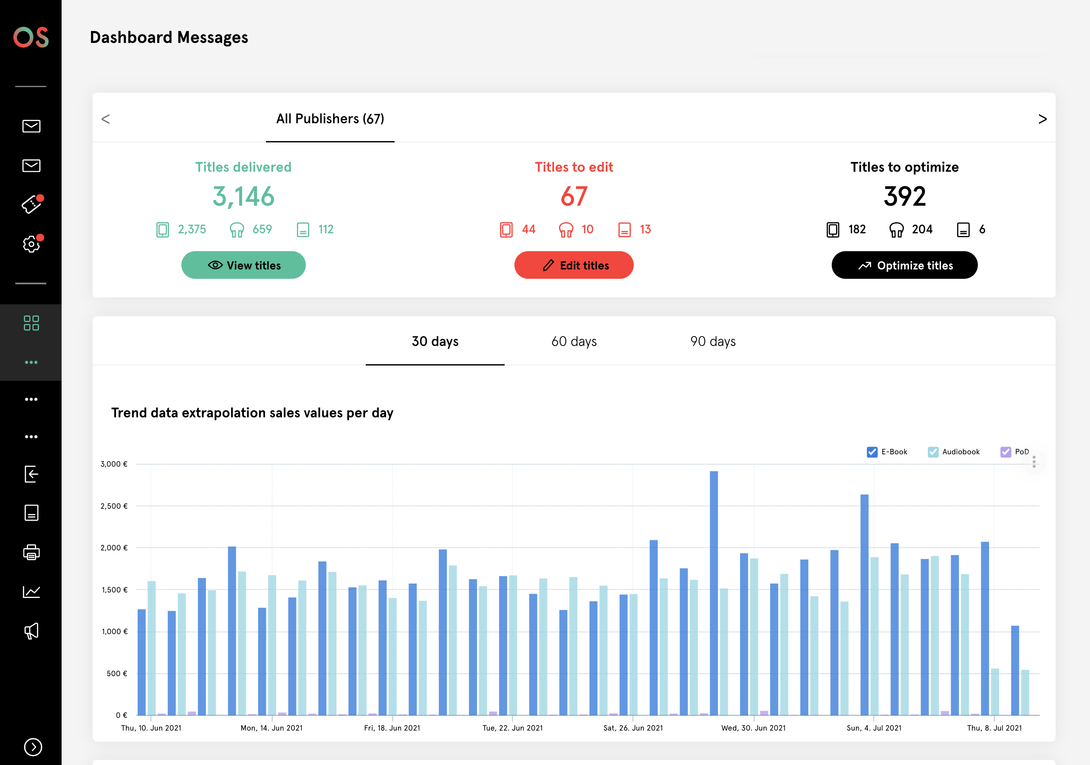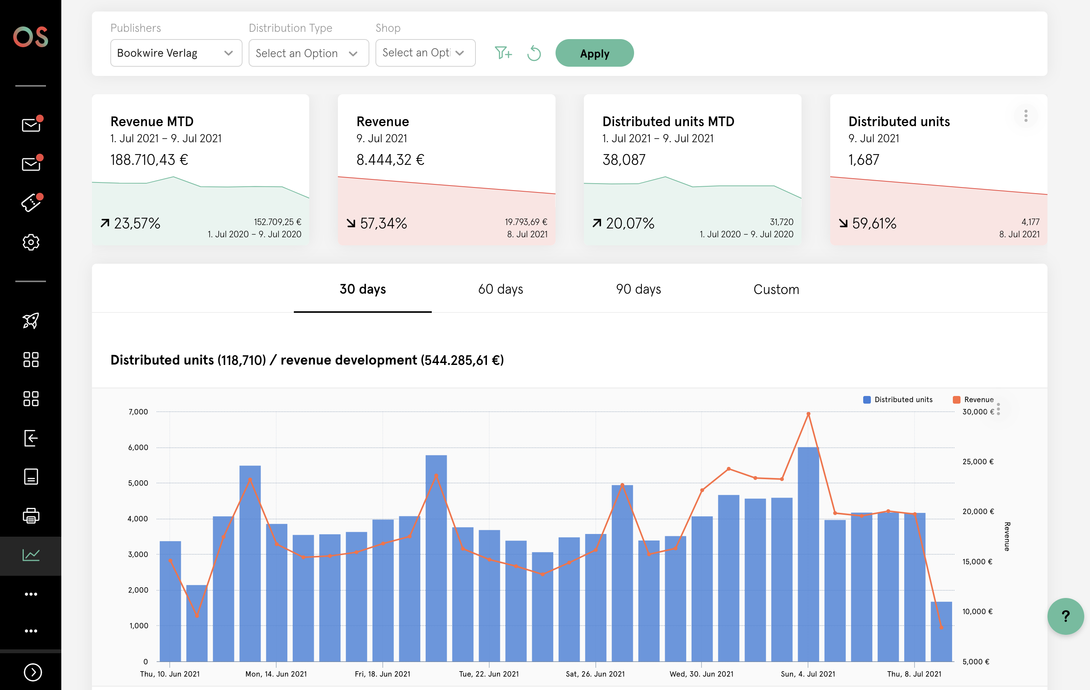 Intelligent and intuitive, with unrivalled reliability, performance and automation. Easy integration into existing system environments.
Production, distribution, marketing and analytics – all combined in one tool for digital publishing.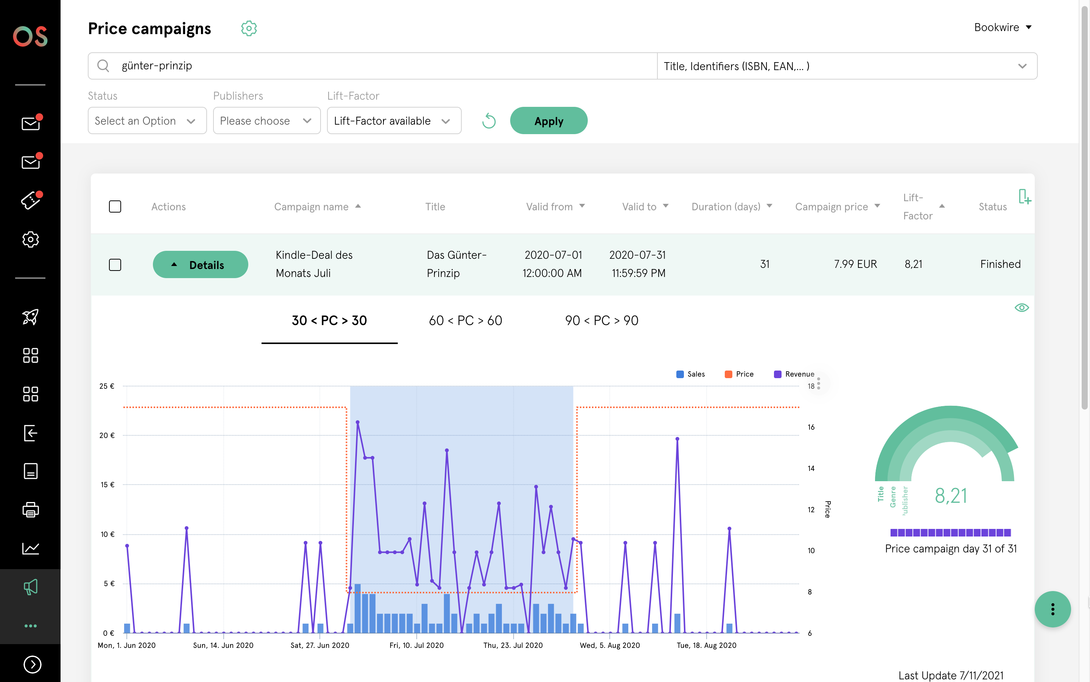 Our Services
Digital publishing made easy
Manage all processes of your digital business with Bookwire OS
– fully customisable and completely reliable across all formats.
Bookwire Innovation
Additional Services
Our goal to continuously improve drives Bookwire's new product development and innovation. In addition to Bookwire OS, we offer a growing selection of additional services – all with the single goal of helping our customers in the successful publication of their titles.
The first personal voice assistant for audiobooks – simple, intuitive, voice-controlled.
Working with Bookwire
What our customers say

"As a publisher, you need to be able to trust your distributor; are all titles out everywhere? Or; are certain important restrictions implemented? If not, is there a key account to call and fix it asap? Checkmark when it comes to Bookwire. In my opinion Bookwire is among the world's few digital book distributors who are in control or their distribution thanks to a world class OS. As a result, you get world class book distribution at Bookwire."
Lasse Korsemann Horne, Forlagsdirektør/ Publishing Director, Saga | Lindhardt Ringhof A/S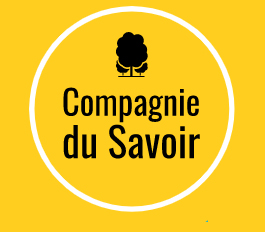 "Signing with Bookwire was a very good surprise: I appreciate the professionalism of its teams and their responsiveness. Bookwire allows me to be present on several digital platforms with which I was not in contract. Their OS Support interface is very efficient to manage and control the distribution of our entire catalogue of titles, and to consult our sales."
John Mac, Founder, Compagnie du Savoir

"The team at Bookwire are a pleasure to work with. They are professional and thorough and provide great insight to their organization and to the wider audio industry as a whole. We have appreciated the flexible approach Bookwire offers to the various market sectors allowing us to mix and match the models that work effectively for our business. They have been keen and pro-active in helping us facilitate channels that we wish to work in and we welcome their collaborative ethos."
Diane Hill, Director Of Global Sales & Operations, Hay House, Inc.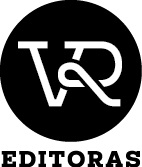 "The service they provide us with is exceptional, we are able to get our content distributed and visible on all major platforms worldwide in a very efficient way. What we value most about Bookwire is their customer service, regular reporting and their cutting-edge work to simplify the processes involved."
Lucas Fernández, Director General, VR EDITORAS