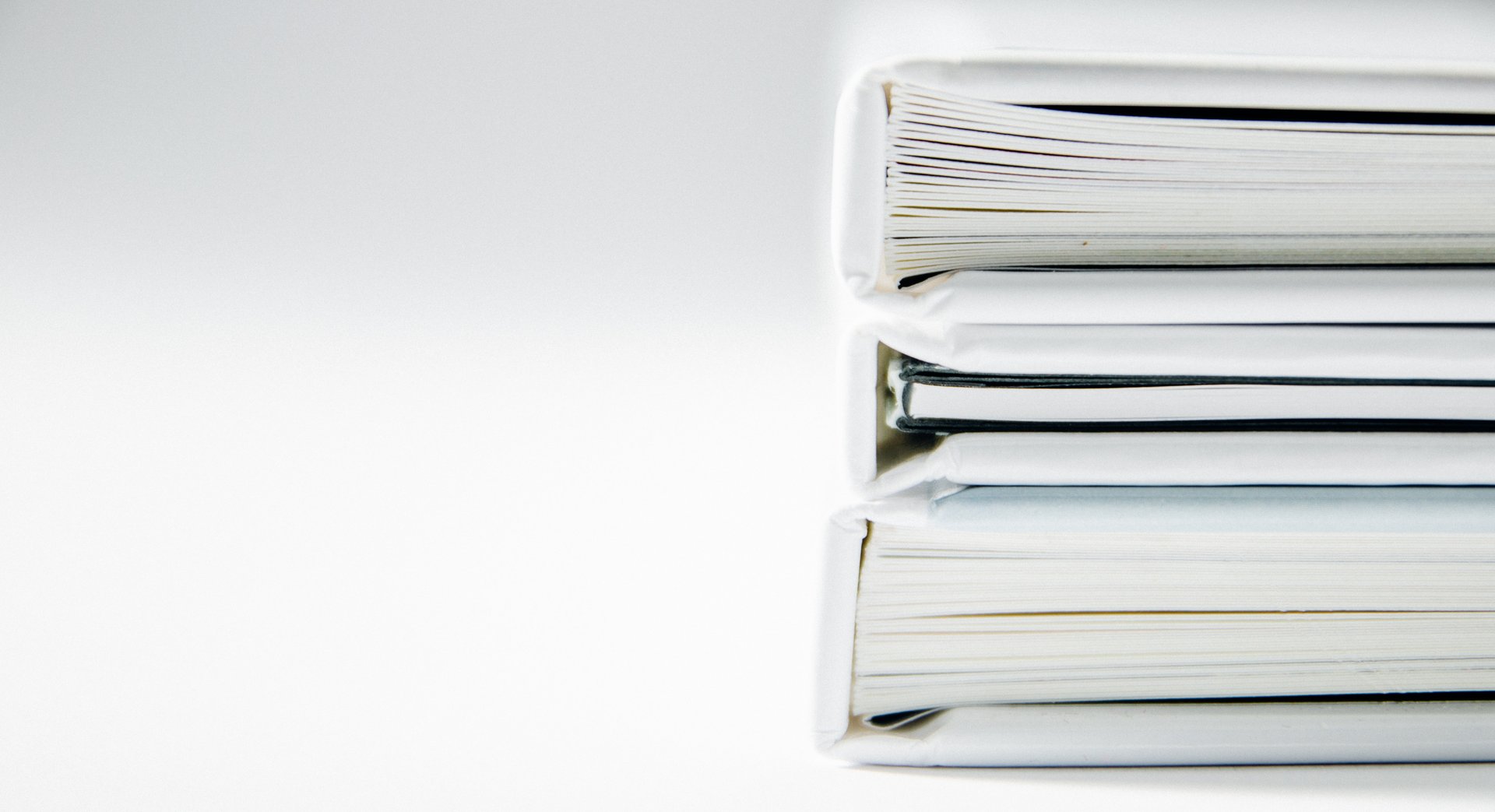 A flexible solution: Print-on-Demand
As part of our practical print-on-demand service, we handle the creation of your print files for you and deliver your books to large book wholesalers and online retailers – quickly, flexibly and cost-effectively.
Discover
More flexibility for your print business – while saving money
Our most important tip for all publishers is to establish a multi-format strategy and offer the widest possible range of your content. This will allow you to reach all relevant target groups via the most diverse channels. The print business, which is usually too cost-intensive because of storage requirements, printing costs and inevitable remissions, can be rejuvenated with our print-on-demand technology.
After all, how do you set up a commercially attractive print business when the success of a new publication is notoriously difficult to predict? How do you calculate print run sizes for new publications or reprints without incurring high initial costs and the associated financial risks? How can you ensure flexible availability of out-of-print titles?
With our print-on-demand service, you can manage your print business to adapt flexibly to changing demands. Bookwire OS reports your PoD products to book wholesalers, shops and printers and ensures production and delivery to your customers after the order is received. Of course, individual print orders and drop shipment orders can also be added.
"The PoD service in Bookwire has given us the possibility to deliver backlist orders at any time. Even if titles go out of print, they can still remain in the catalogues of all book wholesalers and online retailers and are printed via Bookwire PoD partners when an order comes in. Additionally, as a publisher we can order very small editions of a title quickly and in excellent quality via Bookwire. We really appreciate this amazing flexibility!"
Numerous choices and easy handling
Our experts will give you the support you need at every step – from production to sales and all the way to analytics. The PoD service offers extensive possibilities in conjunction with Bookwire OS:
Planning security and low costs: High initial costs, warehouse costs and slow sales are a thing of the past – print runs are only carried out based on the demand of your readership.
Constant reach and visibility: The direct trade connection to the large book wholesalers and booksellers ensures the permanent availability of print titles quickly and cost-effectively for online and offline retail.
Very little work effort for additional revenue: Simply convert out-of-print products to PoD. The titles will then be permanently available and generate additional sales revenue.
Print data creation: Bookwire will generate print data directly from the digital original on request for new PoD products.
Channel option flexibility: You decide which book wholesalers and retailers will list your PoD products. You can even get your publication delivery on board for automated order management.
In-house print orders: Ordering your print copies via Bookwire OS for readings, events or directly for your end customer couldn't be easier.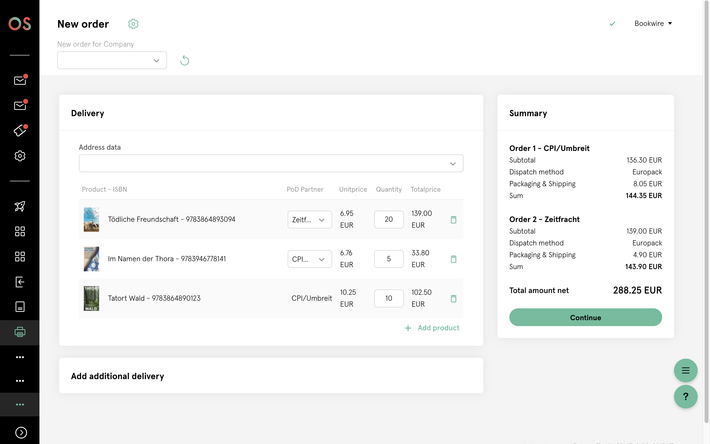 Transparency and control across all processes
All print orders and capacities can be viewed and controlled via Bookwire OS. The relevant sales and revenues can be visualised via the analytics features in Bookwire OS – ensuring full transparency and control over your print-on-demand processes at all times.
Would you like to get a quote?